How to swap a member into another event ¶
If you need to swap a member from your event to another event, go to the event page and scroll down to the "Participant" section. Select any of the participants or the "Expand all" option in the upper righthand side.
The expanded view of each user allows for the options to view "User profile", "Remove" and "Swap event". Select the "Swap event" option.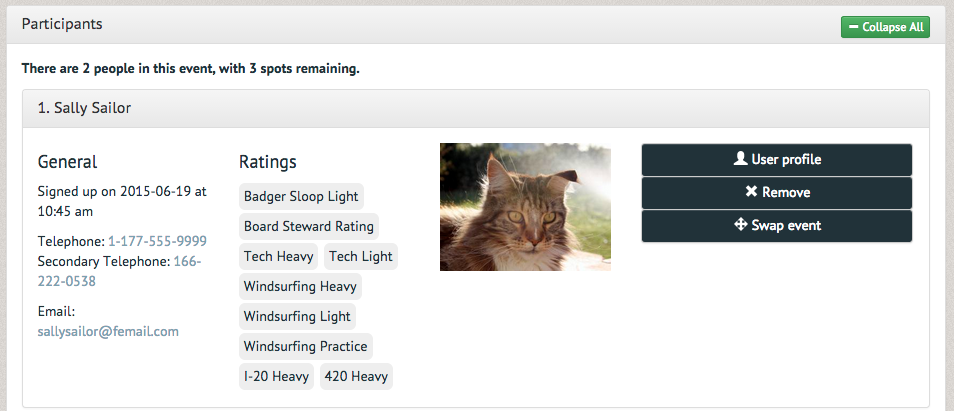 The Search for Events page will allow you to select an event to move the member into a different event.
The Event Search page will list the results. Select the best option from the results.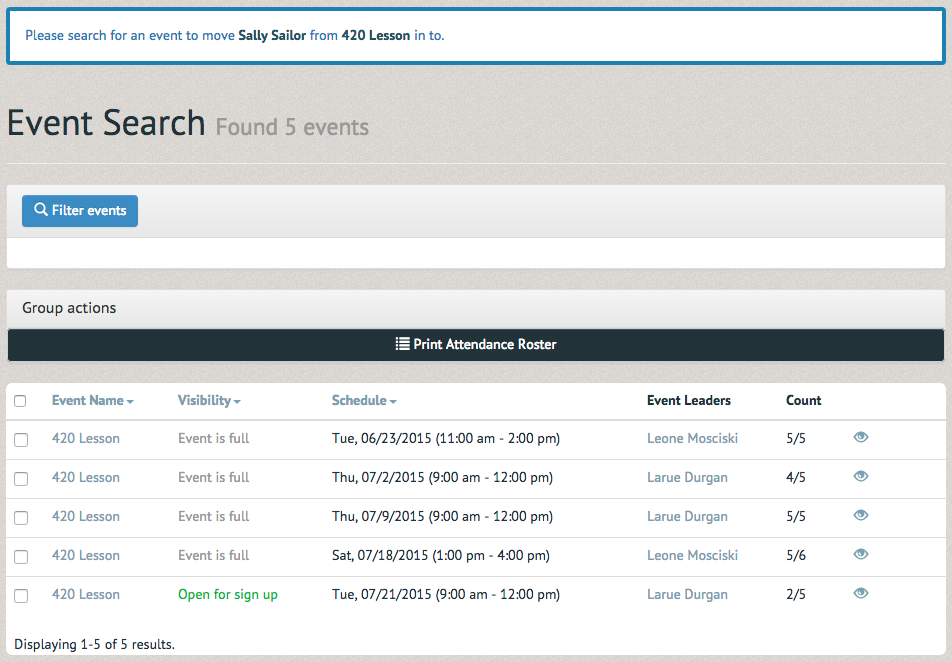 At the top of the new event's page a blue bordered reminder will prompt you to Swap the user into the event or cancel the swap.