How to assign a maintenance request (Office Staff) ¶
Maintenance requests can be assigned to staff members. They will track who is scheduled to fix an item. If assigned, they will receive an email and a reminder will display on their front page when they log in. To assign a maintenance request to a staff member select "Equipment Maintenance" under the "Equipment" tab.
The Current Equipment Maintenance Requests page displays all equipment in need of repair. Select the equipment you would like to assign.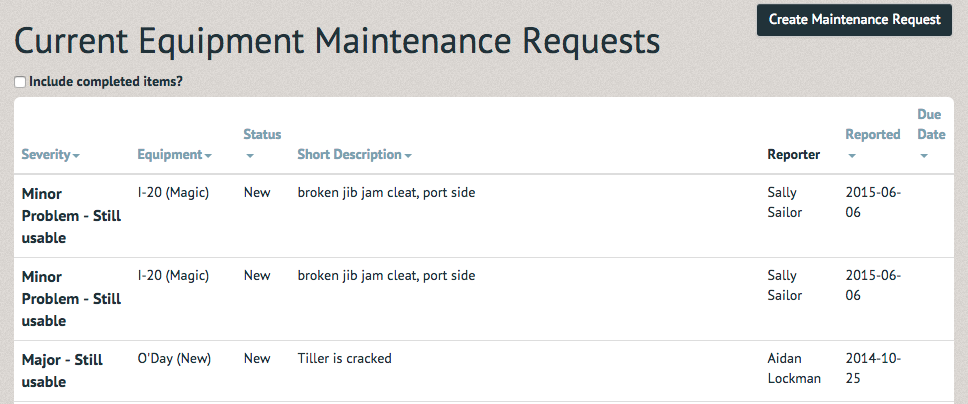 The request lists the Equipment Item, Priority, Reporter, Assigned to, Status, Description, and Date Reported. This information can be changed by selecting the "Edit" option in the upper right hand corner.

Under the "Assigned to" section, you can search for the staff member you wish to assign it to. You can also set a due date and the number of hours it should take. Once you have updated the Maintenance Request successfully select the save option at the bottom of the page. Once a maintenance request has been assigned to them, they will receive an automated email notifying them of the assignment. A reminder will be displayed on their homepage when they login.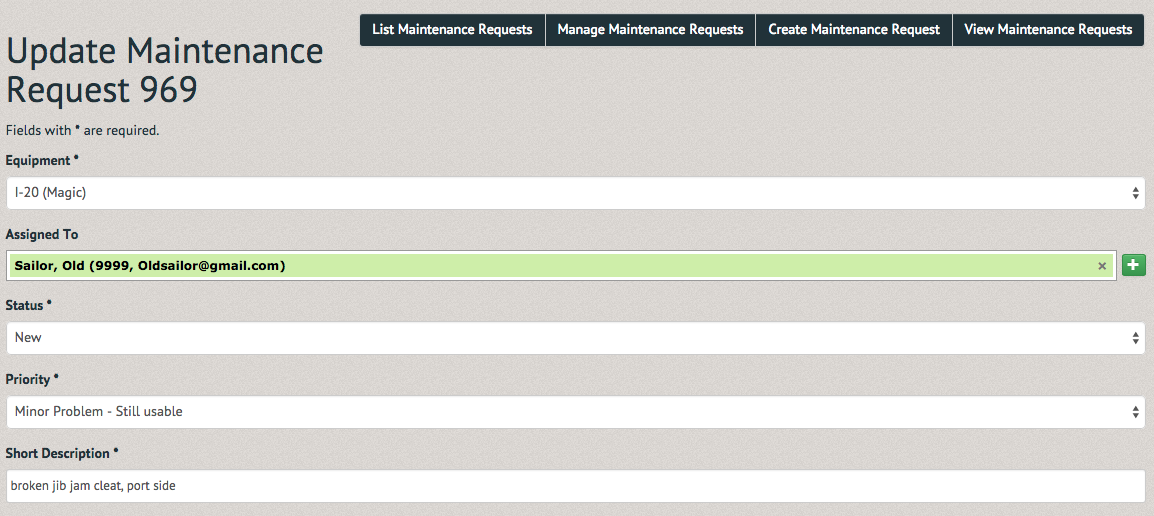 The updated Maintenance Request will now show the staff member assigned, the hours and due date. In the comment section the assigner, assignee and date of assignment will be displayed.