How to manage Page Content ¶
Page content is a mini-CMS (Content Management System) built into Club Manager, allowing you to control text on various pages in the system. The front page is the most important. To manage Page Content, select "Edit Page Content" in the "Administration" tab.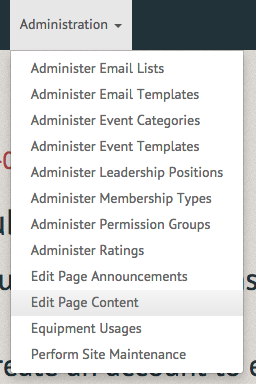 The Pages page lists all the pages by name with a description. To view the page, select the Eye icon.

The View Page displays the content of the page selected and allows you to update the content and formatting.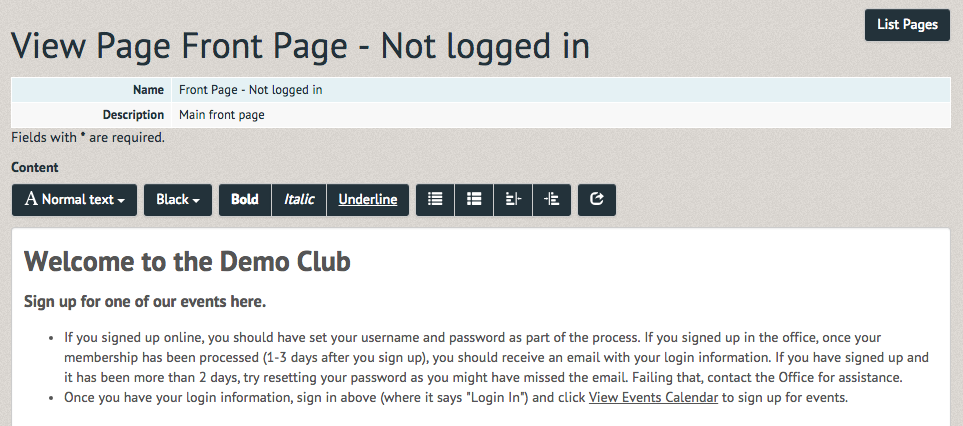 Once submitted, a green bordered notification will appear at the top of the page, notifying you of the successful update.