How to look up who recently used equipment ¶
To look up which member has recently used a certain piece of equipment select "Equipment inventory" under the "Equipment" tab.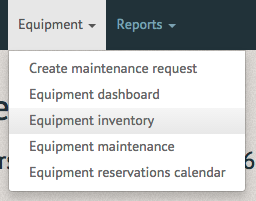 The Equipment Inventory page allows you to view each piece of equipment. If you would like to include inactive items, check the box just below the "Equipment List" page heading. To the right of each category is a green box displaying the number of items in the category available to checkout. You can expand each equipment category to look at individual equipment by selecting the plus sign on the lefthand side of the category name.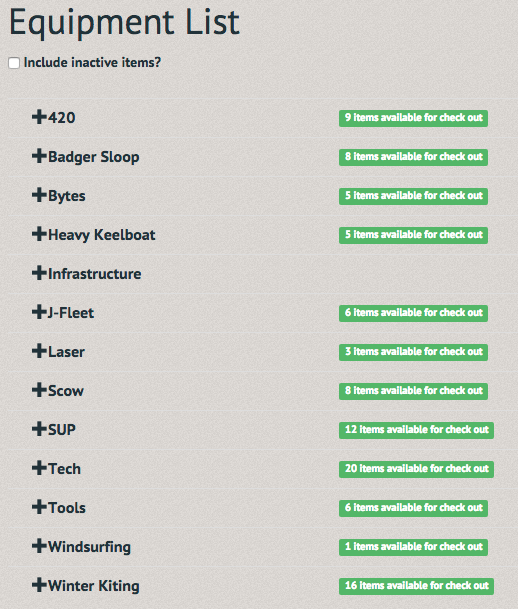 Once expanded you can view each piece in the equipment category by selecting their name or the eye icon on the righthand side.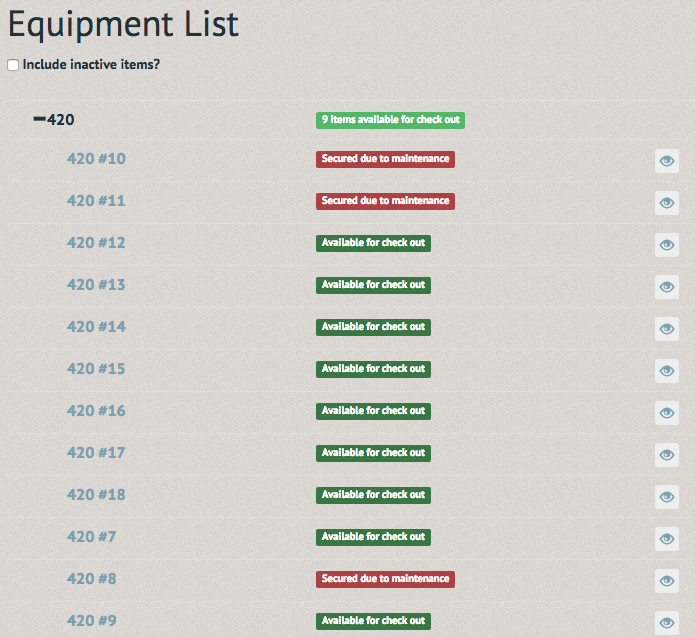 The item's page displays active maintenance requests, loan history in the "Recent Loans" section and the items details below in the "Details" section. In the "Recent Loans" section you can view which members last checked out the item.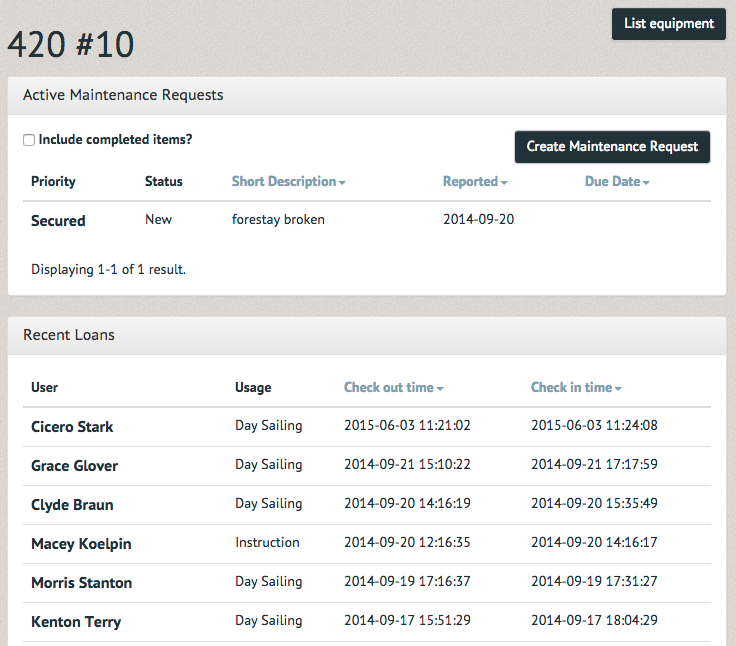 Alternatively, you could search for the individual user and look at their checkout history. This would require a simple member search, given you know their information (see: How to look up a member).