How to contact a member ¶
To contact a member, begin by selecting finding the user (see: How to look up a member). Under the "General" tab of the User's page there is a "Contact member" section, allowing for you customize and send them an email.  If you wish to contact them directly, their contact information can be found right below under "Contact Information".  Note: Emergency Contact Information can be found here.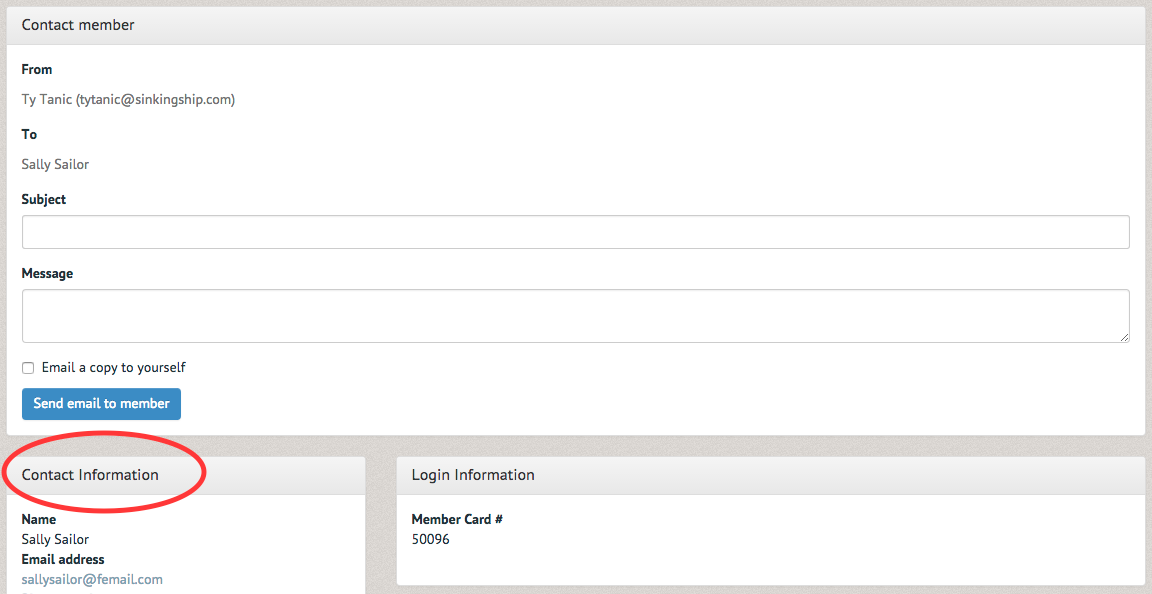 Once the email has been sent a green bordered reminder will notify you that the message was sent to the selected user.