How to sign in ¶
After receiving an administrative email from your club containing your Username and Temporary Password (or after signing yourself up), you may login through the club homepage via "Log In" found in the upper right menu bar.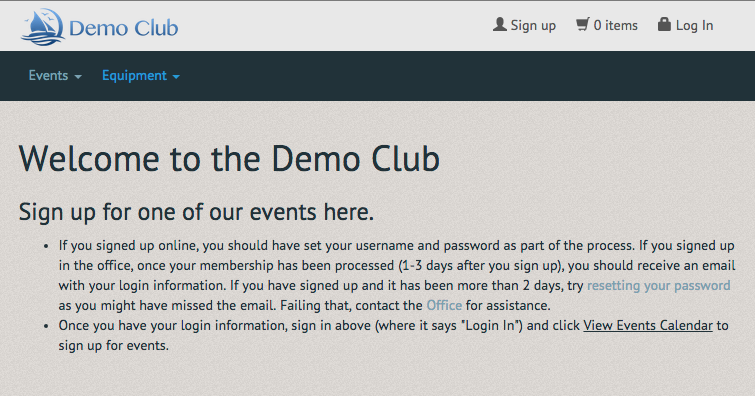 Upon selecting "Log In" you will be prompted to enter your credentials.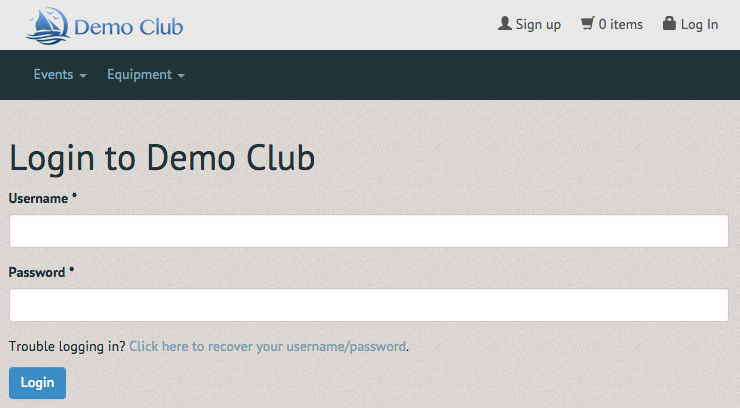 Type (or copy and paste ) the Username and Temporary Password you have been provided with and click the blue "Login" button. And you're in!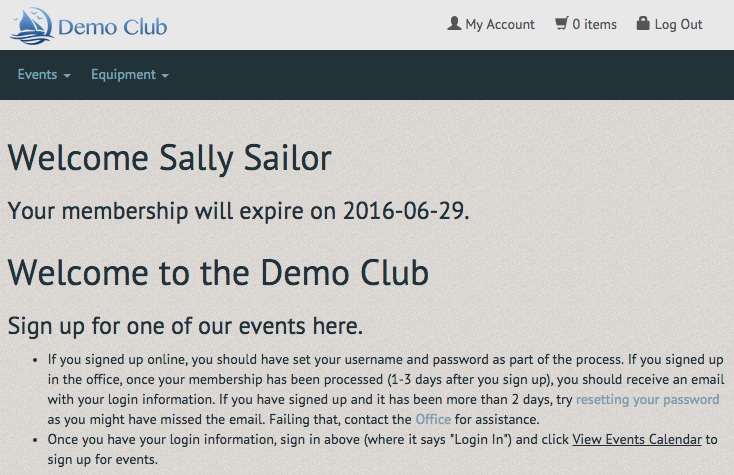 Once you have logged in, change your password immediately. Instructions on how to do so can be found on the How to change your password page.