How to log volunteer hours ¶
Many clubs and organizations require or encourage members volunteer their time to help with large events, cleaning efforts or general maintenance. Event leaders track these work hours and assign them to the volunteers. To log volunteer hours, go to the user's page.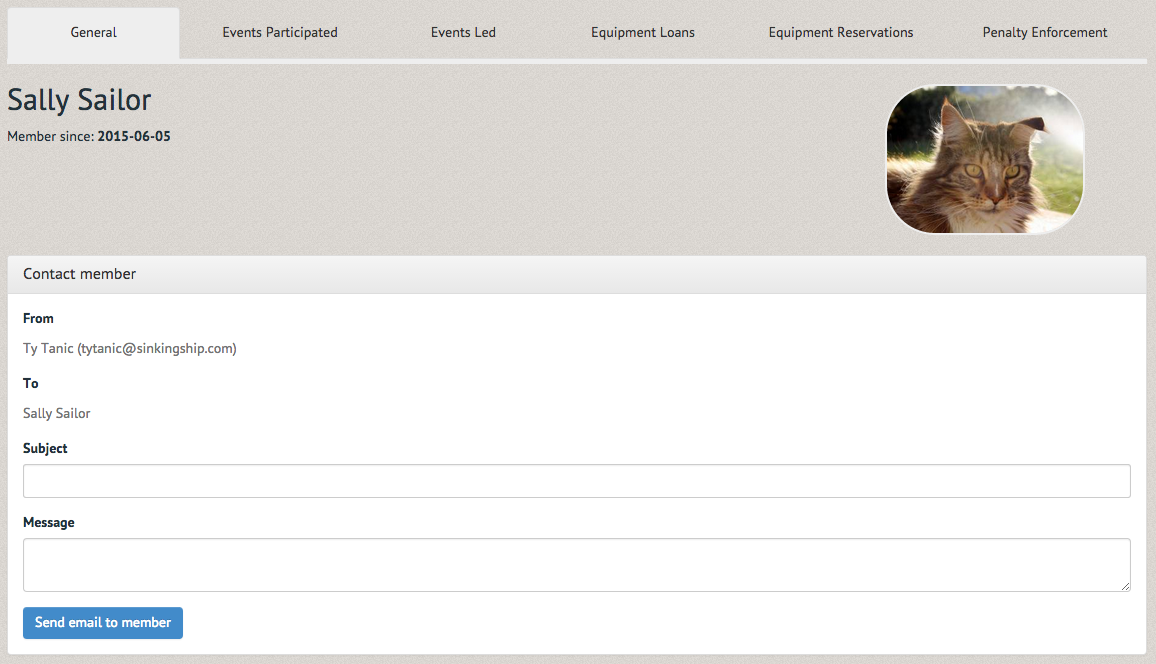 Below the "Contact member" section are "Contact Information", "Login Information", "Permission Groups", "Leadership Positions", "Membership History", "Comments", "Ratings" and "Volunteer Hours".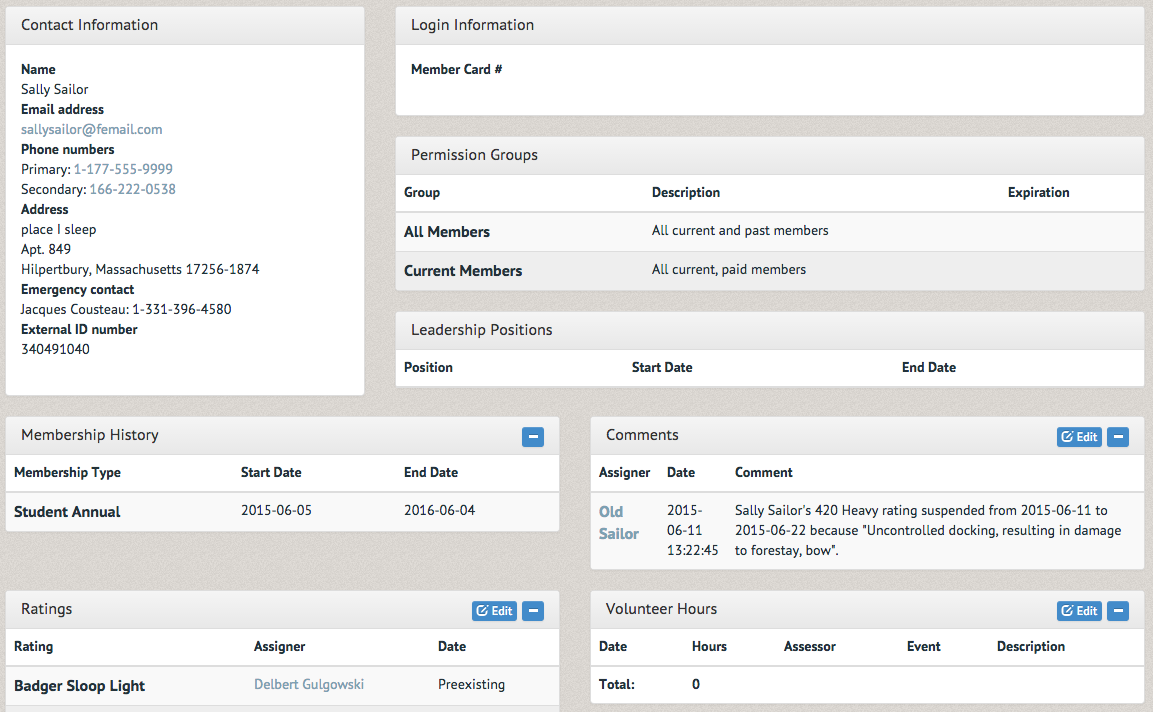 Select "Edit" in the upper righthand corner of the Volunteer Hours section.

A pop-out box will prompt you to log the number of hours, date and description. Once these have been entered select the "Log Hours" option below (Note: Depending on your organization's policy, you can also assess negative work hours as a form of penalty, or an assurance the mandatory duty is performed).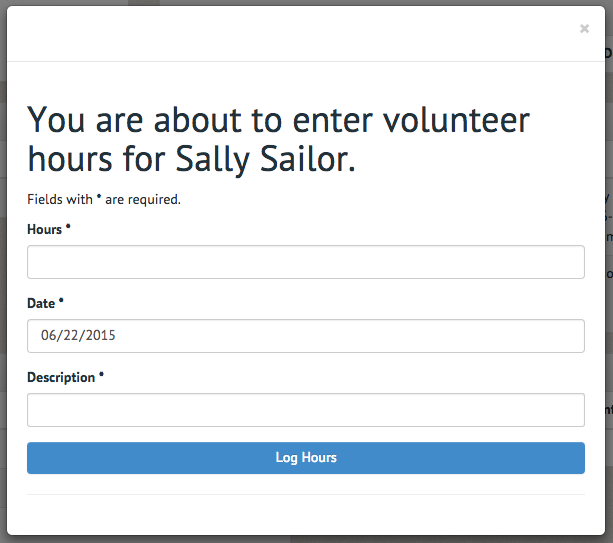 The hours will appear in the "Volunteer Hours" section.