Event Leader Overview ¶
Event Leaders have more options than typical members. While noting in the top right corner has changed, you now have expanded "Events" and "Equipment" tabs, along with a new "Users" tab.

The "Events" tab now offers an additional option: "Search for events".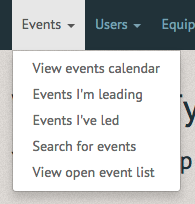 The "Search for Events" section allows you to find events with options specific to Event Leaders (namely Visibility, or who can view the event).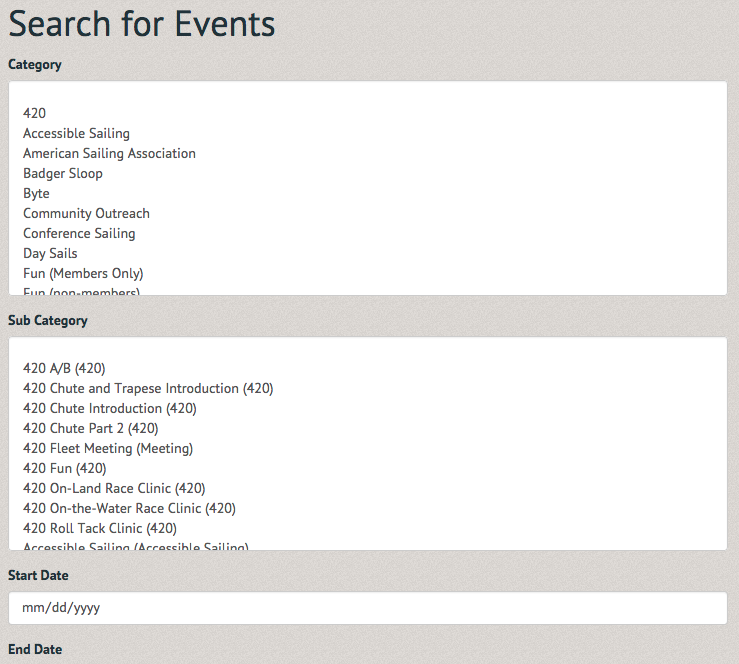 Under the "Equipment" tab you can access the "Equipment dashboard". 
The "Equipment Loan Dashboard" section allows you to view currently checked out equipment, upcoming reservations or check out equipment yourself (see How to check out equipment).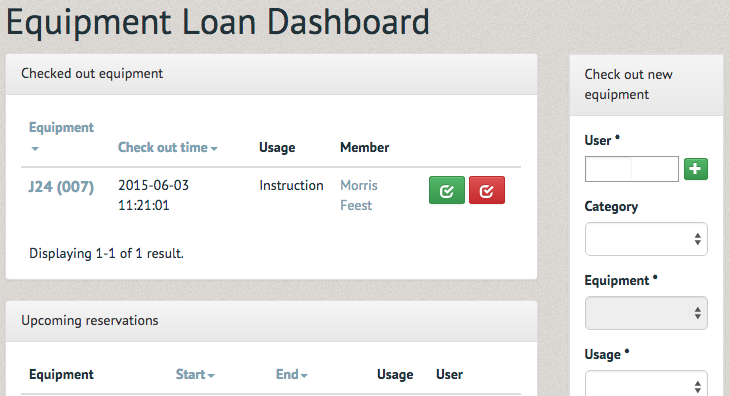 The "User" tab allows you to "Find another user".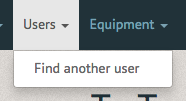 The "Member search" section is helpful for finding members and looking into who is joining your lessons (see How to look up a member). The results of this search may be exported to Microsoft Excel.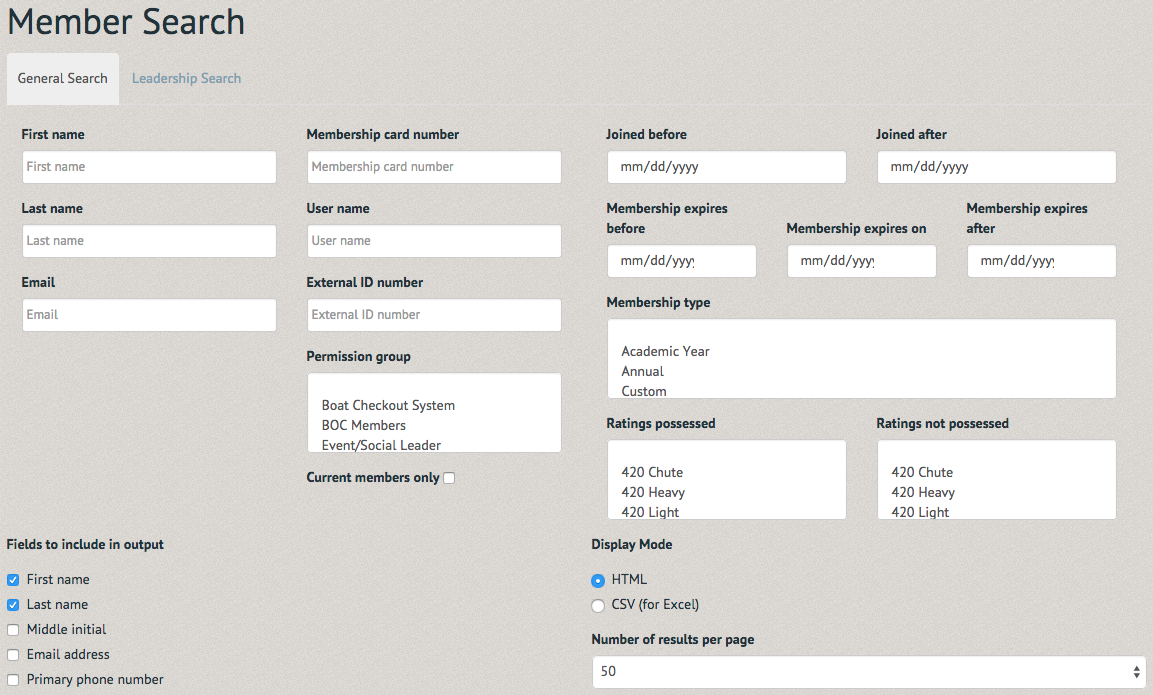 Enjoy leading others on adventures made more easily accessible with our club management software.