How to leave comments ¶
Comments are used for tracking non-normalized information (allergy information, additional information about ratings, etc) and for penalty enforcement. If you want to track additional normalized information, contact Pinfire Labs support to add a custom field that can be tracked and searched upon. To leave a comment, go to the user's page.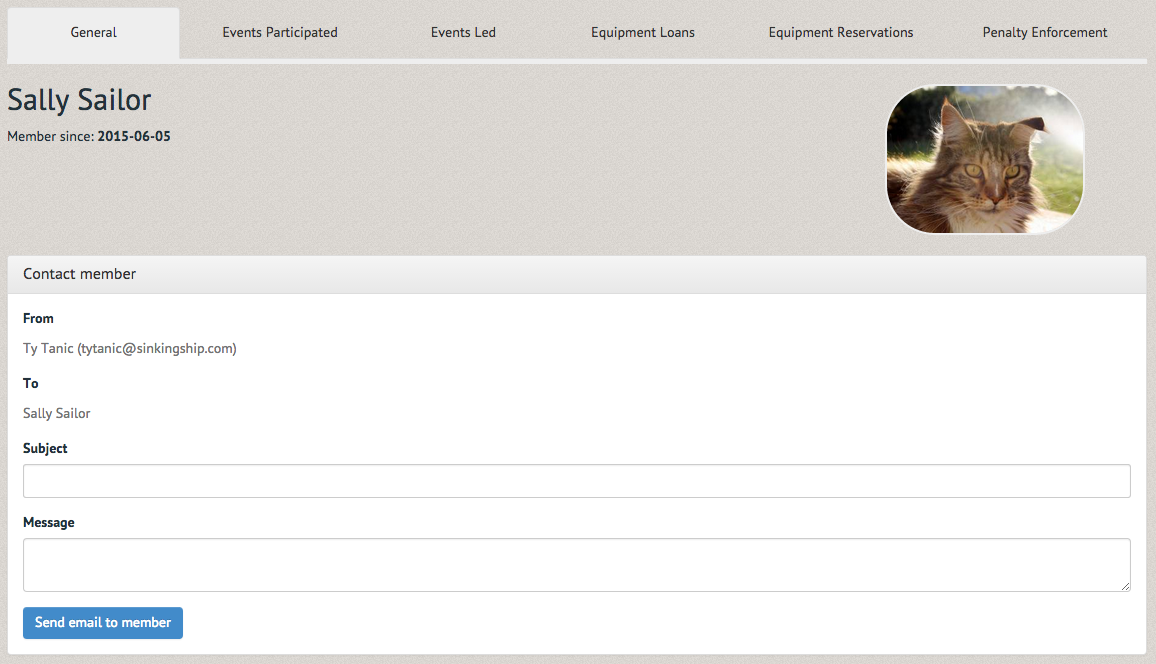 Below the "Contact member" section are "Contact Information", "Login Information", "Permission Groups", "Leadership Positions", "Membership History", "Comments", "Ratings" and "Volunteer Hours".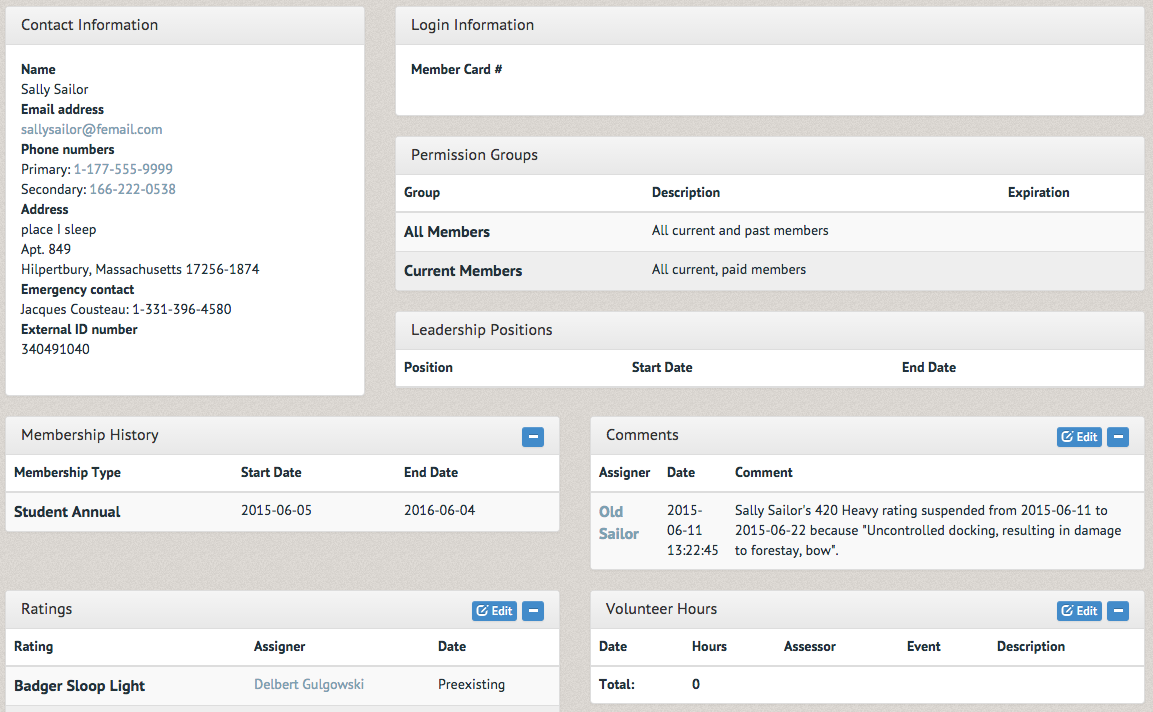 Select "Edit" in the upper righthand corner of the Comments section.

A pop-out box will appear prompting you to add a comment. Once you have typed what you would like to type select "Add Comment".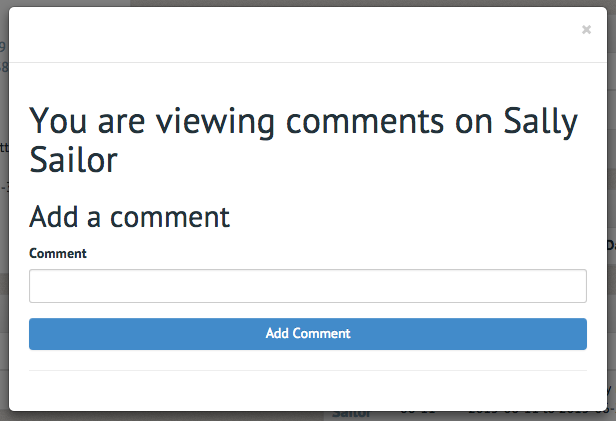 Once submitted, the comment will appear in the Comments section. If you made a mistake, contact your organization's administrator as they have the ability to delete erroneously made comments.